When the book of Ingenious Ireland was published, everyone asked if I had travelled the length and breadth of the country for the research.  And while I did clock up a lot of miles, most of the 'travelling' was actually done in the National Library, in Kildare Street, reading and leafing through old books, maps and newspapers.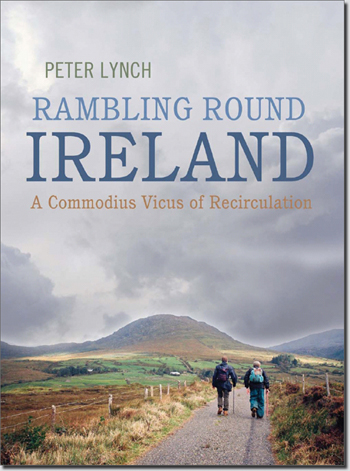 But now someone has not just travelled, but walked all round Ireland.  Peter Lynch, the indefatigable professor of meteorology at UCD spent much of his holidays over the last 13 years walking round the coast, starting at Sandycove, just south of Dublin, and heading clockwise around in a "Commodius Vicus of Recirculation", to end again at Sandycove.
Peter has just published a memoir of his travels and trails, mixing history and heritage, and science and musings.  And we are delighted that Ingenious Ireland was one of his resources along the way.  Rambling Round Ireland is a delight to read, and there's something of interest at every turn of the page, and every bend in the road.  A good present for walkers, and armchair walkers, it comes with colour illustrations and maps, costs just €17. 95, and all proceeds go to Scouting Ireland.