I did this tour and wow it was brilliant! Great fun. I thought I knew Dublin but I learnt loads. Would recommend this strongly.
P Blair, Dublin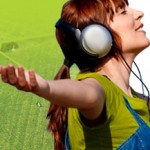 Take one of our Dublin guided tours anytime, even listen now from the comfort of your armchair!  We have handy MP3 and app versions and family activity trails (map).  These audio guided tours give you a perfect personal tour, to take at your own pace, and for the price of a coffee! Try an extract before you buy, and you can download a tour and start exploring in minutes.
Always download over WIFI to avoid data roaming charges.  More info on how to buy and download.
Audio Tours